3 August 2023
-
Diana Bluhm
Focus on your product development
Startups
Five tips for product development in your start-up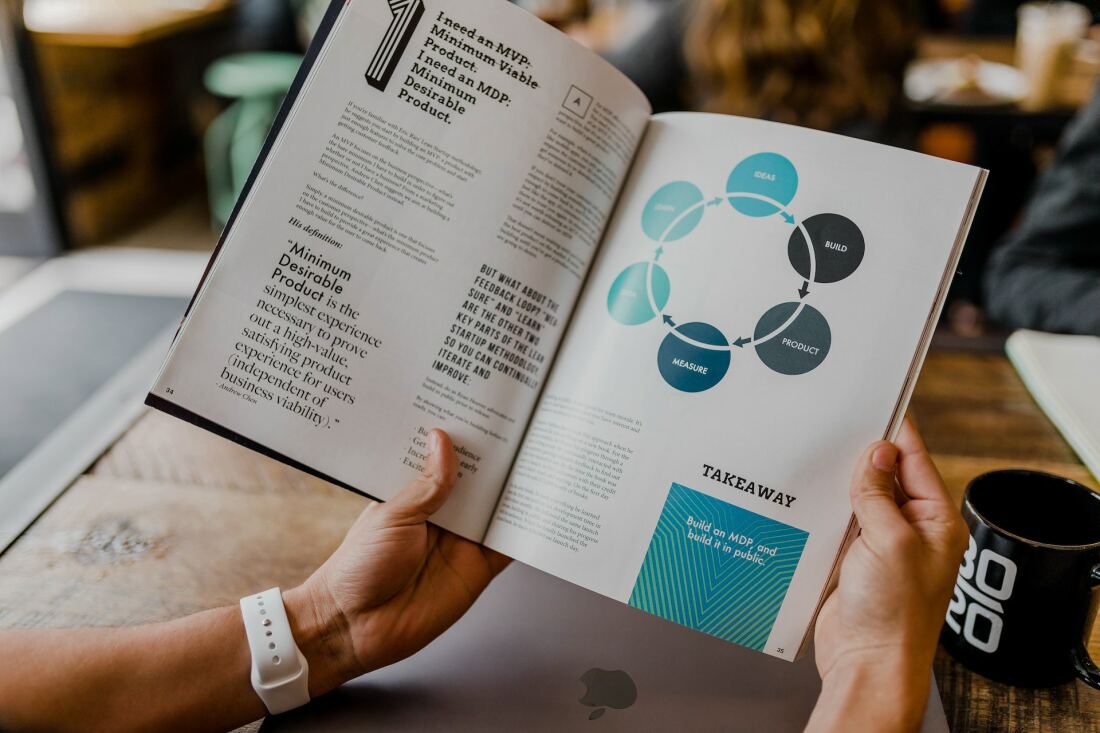 The business idea was ready, the business strategy was written, the product was launched and then - nothing. To make sure this doesn't happen to your start-up, we take a look at why start-ups fail and how they can prevent it. Our focus today: How to create your product strategy correctly and how product development works in the ongoing business.
In this article, we introduced you to CB Insights' study in which 101 failed start-ups were asked about the reasons for their business ending. As a result, CB Insights produced a list of the 20 most frequently mentioned answers, which we list in the article.
In the top 10 reasons for failure, there are two that relate to product issues. That's why we talked to Hanna Rademaker from Starthaus Bremen & Bremerhaven. She has supported various companies as a product manager and has been bringing her expertise to the Starthaus since May 2023. There, she works with other colleagues in a team that focuses exclusively on start-ups.
To ensure that your product is positioned to contribute to the success of your start-up - and not to its failure - we have brought you six useful tips on the topic of product development.
Tip 1: Live customer centricity!
For a product to be successful, it must be accepted by the customers. Hanna explains: 'The crucial question is: what problem am I solving for my customers? When I develop a product, I try to talk to them myself as often as possible.' But it doesn't always help to ask them directly what solution they want. Instead, you should get to know your target group better and build up your own understanding of the problems they face every day. On this basis, the start-up can develop solutions itself and test them as early as possible with the first customers and gather feedback. The MOM test is suitable for this, in which targeted questions are used to find out what exactly the target group needs. And not so much whether they would use the start-up's product or service. 'It is important to identify which 'jobs-to-be-done' there are - in other words, which problems of the target group actually need to be solved exactly,' says the start-up consultant. Then the company should evaluate why it does or does not manage to do this. With this 'user centricity' approach, the reason for failure 'user-unfriendly product' from the CB study can be circumvented.
Tip 2: Develop a clear product strategy.
One is better than none: Even if the start-up does not yet know if it is the right product strategy, they should rather have one than none. Hanna describes it this way: 'For me, a good product strategy is one that clearly delineates which user problems will be worked on and on what time horizon, and also which ones won't be worked on.' The goals should be formulated as outcomes and not as outputs (i.e. the result of production). Outcomes means the degree of effectiveness, i.e. something measurable. This includes key figures such as weekly or daily active users (WAU/DAU) or concrete, solved user problems. The performance or deliverables (in the case of software, for example, these would be certain features or releases) should nevertheless be defined, but always seen as one possible solution option among many. This means they are not part of the product strategy per se. 'The so-called product roadmap is suitable for this,' she explains. 'This tool is used for project planning and shows - often by the week - when and how product development should proceed, as well as the responsibilities.' In addition, external influencing factors should be considered in the strategy. Tools such as a PESTEL analysis can support this. PESTEL stands for political, economic, socio-cultural, technological and legal factors that can influence project planning. These include, among others, planned launches by competitors or seasonal dependencies. In this way, a company can also minimise the risk of 'product launched at the wrong time'.
It is also helpful to formulate the reasons why the start-up has chosen this strategy and not another. This creates transparency and context, which helps to identify a pivot that may be necessary. In the start-up context, the word 'pivot' refers to the realignment of the business model. The product strategy should be derived from the business strategy. A contradiction between the two can quickly lead to unclear priorities.
Tip 3: Prioritise the problems first and then think about solutions.
A product should solve a problem for the customer. According to the 'Opportunity Solution Tree' method by Teresa Torres, the start-up should first identify the goal, i.e. the solution to the 'big' problem. Usually, this problem can be divided into several smaller, more concrete 'opportunities', i.e. fields of action that contribute something to the solution of the problem. There are typically different approaches to solving each opportunity. 'Before you get bogged down in one approach, it's helpful to tap into the solution space once,' Hanna emphasises. 'Maybe a solution will emerge that you hadn't thought of at first. The important thing for the client is usually that the problem is solved.'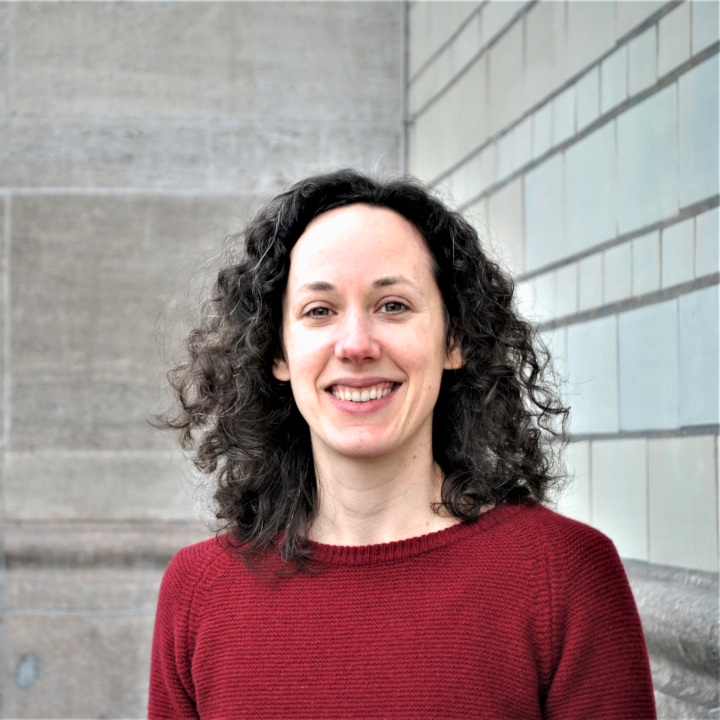 Tip 4: Develop a narrow initial use case for the proof of concept.
For fundraising, start-ups often have to present their product in a 'grandiose' way. However, in order to successfully implement the product, it is important to have a very clear focus and first use case. For this use case, the requirements should be defined as concretely as possible, even if one is not yet sure. Why? 'This makes the functionality more tangible and you get feedback more quickly on whether you are on the right track - both from the customer's point of view and for technical feasibility.'
With the help of this first use case, the startup can launch a proof of concept or define the first minimal functional product.
Tip 5: Consult product design expertise early on.
Product design is often misunderstood as just 'making the product beautiful'. However, UX/UI design actually helps to find the right solution to a problem. UX design in its longer form is called 'user experience' design and UI design comes from 'user interface'.
'Where exactly a button is placed in the product may determine whether the product is usable at all or not,' the start-up consultant knows from her experience. Therefore: Bring design on board at the latest when the first requirements are defined.
Aprogramme for product strategy at the Starthaus
In the consultations with start-ups, the advisors at the Starthaus have received many questions about product development. That's why we offer the Product Strategy workshop series, so that you can create your product strategy in a targeted and guided way. Through other programmes, such as the Open Innovation Cycle or the space incubator ESA BIC Northern Germany, founders can build up their start-up and their products with free support.
Whether in advance, in the middle of the start-up or already in the first few years of business - at the Starthaus you will receive professional, free one-to-one advice from experienced start-up advisors. For information on programmes, financing options such as the Startup Funding Bremen BRE-Up, opportunities in the ecosystem in the state of Bremen or very individual questions.
Are you about to develop a product or do you want to work on it now? Do you need more information about our advisory services or funding opportunities? Then send us an email at info@starthaus-bremen.de or call us at +49 (0)421 9600 372 if you have any questions about your start-up (idea). We have the answers.
Success Stories
Startups
25 September 2023
How start-ups set themselves up for financial security
Financial problems have brought some start-ups to an early end. No wonder, given the abundance of issues that start-up founders have to deal with. After all, a good idea is not enough for success. The topic of finances is a constant companion along the way and can pose major challenges. We have summarised some information and tips for you.
Read the tips
Startups
1 September 2023
How start-ups achieve product market fit
Great business idea, investment secured, great team and still failed? Several factors are important for the success of a start-up. In this article, we look at the product market fit of your business idea and give tips on how to avoid the most common mistakes in your start-up.
See our tips
Startups
21 July 2023
Meet outside the box
From the conference table to the kitchen table – beyond the ordinary: 'Meet outside the box' is the slogan of the Bremen-based start-up meetreet. The up-and-coming platform brings companies together in extraordinary locations. Here, special seminar houses, co-living concepts and unique hotels find a sustainable place. The start-up already counts more than 300 creative accommodations on the platform, worldwide.
Where the journey leads