ESA BIC Incubation Programme
Over the past decades, the state of Bremen has become an important hub in the international aerospace industry. Because in the City of Space, fresh, innovative ideas meet established companies and renowned research institutes.
The ESA BIC Incubation Programme Northern Germany has therefore set its goal to support start-ups in their business development for up to two years. The space incubator is part of the Europe-wide network of 29 centres for start-ups of the space agency ESA.
The ESA BIC Incubation Programme Northern Germany promotes and supports start-ups that develop an innovative technology or service with a clear space connection and want to set up or expand their own company. The space-relatedness can include technologies that are made usable for space from other development or application fields (so-called "spin-in" technologies) or technologies, patents or services from space technology for innovative developments for other application fields ("spin-off" technologies).
These areas of application can be very diverse.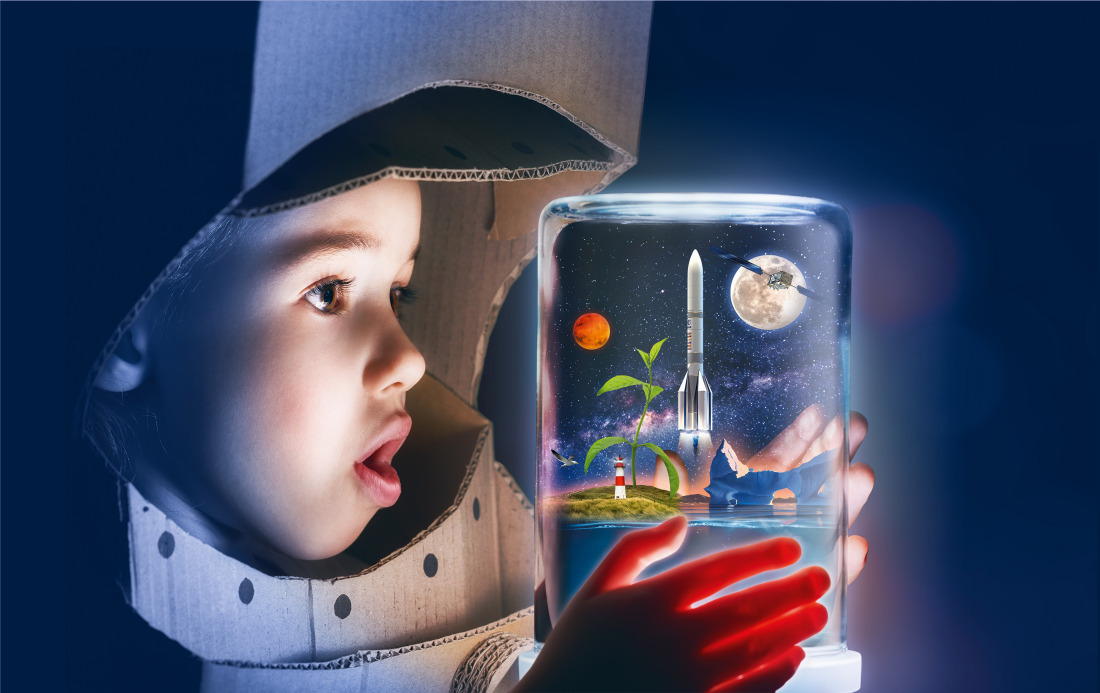 Examples of areas with "spin-in" innovations: Robotic, material sciences, plant engineering, process or measurement technology, artificial intelligence, quantum computing, energy and drive technology of communication technology as well as sustainability-oriented processes.
Examples of "spin-off" application areas: Agriculture (to improve sustainability, use in agriculture or water management as well as protection of diverse ecosystems), aviation, navigation, positioning, logistics, telecommunications, robotics, materials management, energy use and control systems, sensor technology and technologies for medical technology.
You are unsure whether your project fits into the space incubator? Then this document will help you to check whether your idea is space-related. Alternatively, we would be happy to talk to you directly. All advice is, of course, confidential.
Teams that have an innovative technology with advanced maturity. A demonstrator or a Minimum Viable Product (MVP) should exist or be able to be developed during the incubation period.
The company should be founded by the start of the incubation period at the latest, but should not be older than 5 years (registration according to the commercial register).
The company should be located in the state of Bremen.
The founders need a valid residence and work permit for the incubation period.
The term can be 12 to 24 months, depending on the agreement.
Advance counselling and participation in preparatory workshops enable an efficient application and increase the chances of success.
As an ESA BIC participant, you will enjoy many benefits and receive tailor-made support, training, coaching and individual promotion
50.000 € no equity funding for product development and marketing
The programme can be combined with other funding programmes
Attractive office space in one of the co-working spaces or innovation centres with free use of the infrastructure.
Technical support by experts from the ESA network
Business support from experienced trainers, coaches and consultants
Support in identifying and attracting suitable investors and follow-up programmes.
Benefits of the ESA BIC branding
Rapid integration into the appropriate regional and supra-regional ecosystem, networking with other (ESA BIC) start-ups throughout Europe as well as various national and international business networks.
Further individual support as required

We will guide you through the application process right from the start.
There are up to three deadlines per year: in winter, early summer and autumn.
The application deadlines are announced at the end of each year for the following year.
The next call ends on 22.10.2023 23:59h CST.
The application documents can be downloaded here.
Important for the application are in particular the outline of your development project for the time in the incubator as well as a business plan.
We recommend arranging a preliminary consultation at an early stage to clarify whether your project fits into the programme. This way, we can also put you in contact with suitable partners at an early stage.
Are you interested but need more time to prepare? We also offer preparatory programmes such as the Open Innovation Cycle (OIC). If necessary, we can also help you find co-founders or team members. Feel free to contact us.
About 8 to 10 weeks before the next deadline, we offer intensive live webinars to give you hints and tips on how to prepare your application.
The application deadline for the next ESA BIC Northern Germany round is 22 October 2023 23:59 CET.
For those interested, the next information event will take place on 27 September 2023. To the application.
The application process has two stages. After the deadline, you will receive a confirmation of receipt. If small formal details are still unclear, you will receive a short notice to adjust your documents within 48 hours.
If your documents are sufficient in terms of content and form, you will receive an invitation to a pitch within about three weeks to present your project and to convince the jury in a subsequent Q & A session.
After this pitch, you will receive qualified feedback from the jury on your application within one week.
Within a very short time, you can then start the ESA BIC Northern Germany incubation programme.
We are looking forward to meeting you.
If you want to learn more about other start-ups from the ESA BIC Northern Germany incubation programme, you can find exciting interviews, articles and videos here at ESA BIC.
ESA Business Incubation Centre (BIC) Northern Germany
The Incubation Centre of the European Space Agency in Northern Germany (ESA BIC Northern Germany) is headquartered jointly with the Bremen aeronautics and space industries association AviaSpace Bremen at the BITZ, the largest innovation and technology centre for high-tech companies and startups in Bremen. The ESA BIC Northern Germany brings new startup opportunities to the region and thus strengthens the aeronautics and space sector in the German federal state of Bremen. AVIASPACE BREMEN e.V. supports the incubatees with its network, public relations work and targeted coaching not only during the incubation period, but also afterwards as alumni. Starthaus is the central point of contact in the Bremen startup ecosystem and supports the startups on all issues relating to business development and financing. The ESA BIC Northern Germany is managed by Anwendungszentrum GmbH Oberpfaffenhofen (AZO), an international networking and branding company for the European space programmes that also manages ESA BIC Bavaria with three locations in southern Germany.
Since 2021, ESA BIC Northern Germany has also been offering its service to space-related startups in Schleswig-Holstein. The Technikzentrum Lübeck with GATEWAY49, AviaSpace Bremen and AZO jointly operate this extension of ESA BIC Northern Germany. There are also plans to extend ESA BIC Northern Germany to the northern German federal states of Hamburg, Lower Saxony, Mecklenburg-Western Pomerania and Berlin-Brandenburg.