BAB LAB
The event location in Bremen's city centre
A venue for events, workshops and seminars in the heart of Bremen that is easily accessible, adaptable to different needs and equipped with modern facilities: This is exactly what BAB - the funding bank for Bremen and Bremerhaven has been offering with its segment Starthaus Bremen & Bremerhaven since the end of 2022.
The BAB LAB at Bischofsnadel 6 is centrally located less than 100 metres from the main BAB building and the Starthaus at Domshof 14/15.
On two floors, interested persons will find three modernly equipped workshop rooms, which can be adapted to different purposes through flexible seating.
Address: Bischofsnadel 6, 28195 Bremen
Possibilities: Seminars, meetings, events, etc.
Equipment: Full technical equipment (beamer, laptop with speakers and Bluetooth function, digital flipcharts), drinks (cold drinks, coffee, tea)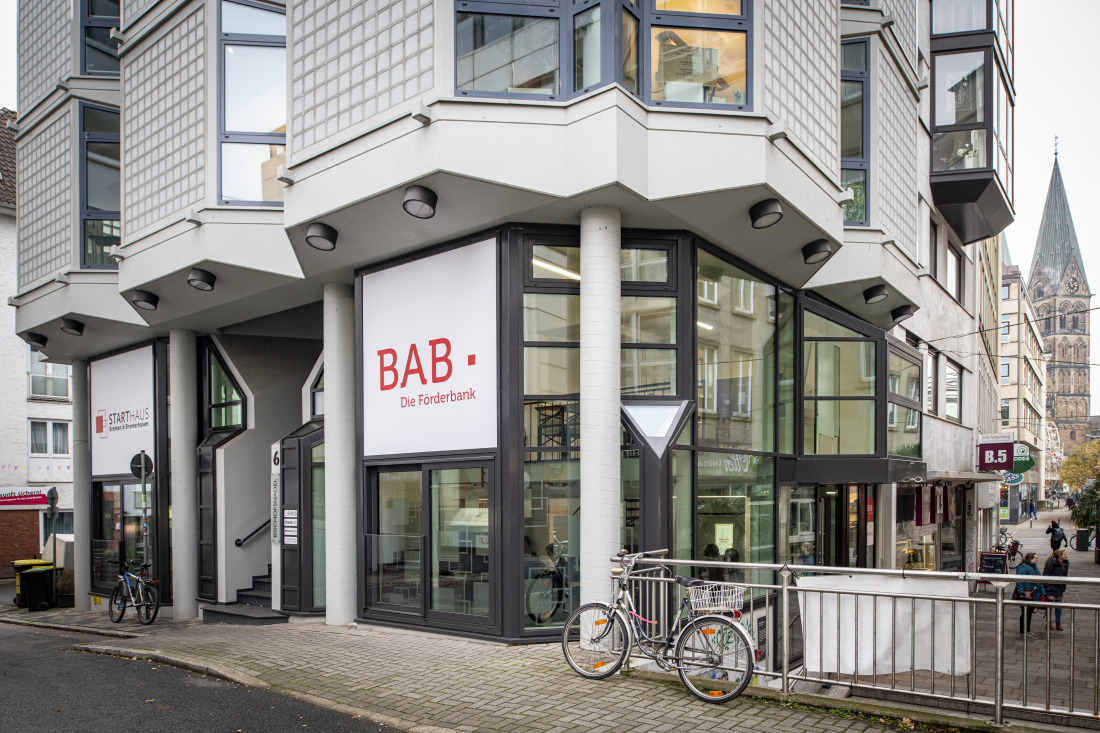 Room Willehad (Bremen first bishop, 787-789):
25 people seated in rows / 50 people standing throughout the ground floor
flexible room design
modular stools to roll or chairs
screen area and short-distance beamer with loudspeaker and Bluetooth function
pantry with coffee machine, kettle and refrigerator
seating area with comfortable fatboys
storage room with dishwasher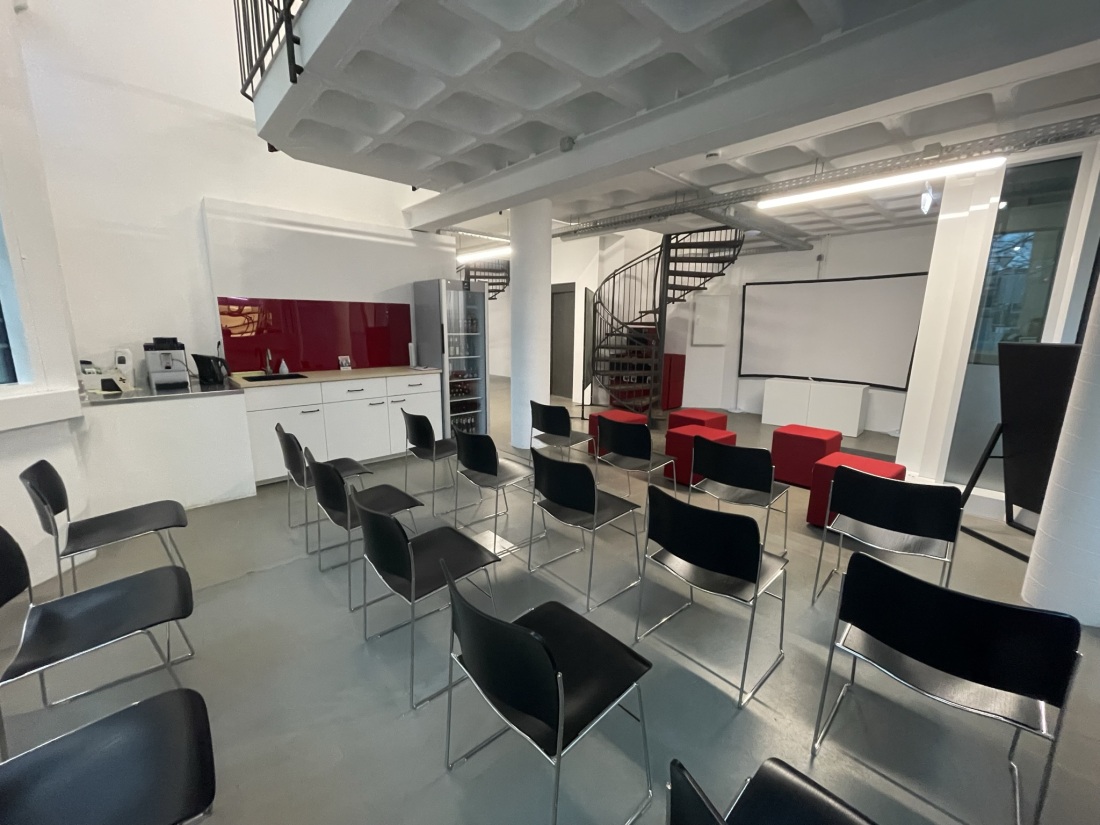 Room Hoger (Archbishop from 909-915):
12 persons seated at table
15 persons seated in a row
up to 30 people standing
equipped with a digital whiteboard for flexible work
power available at each seat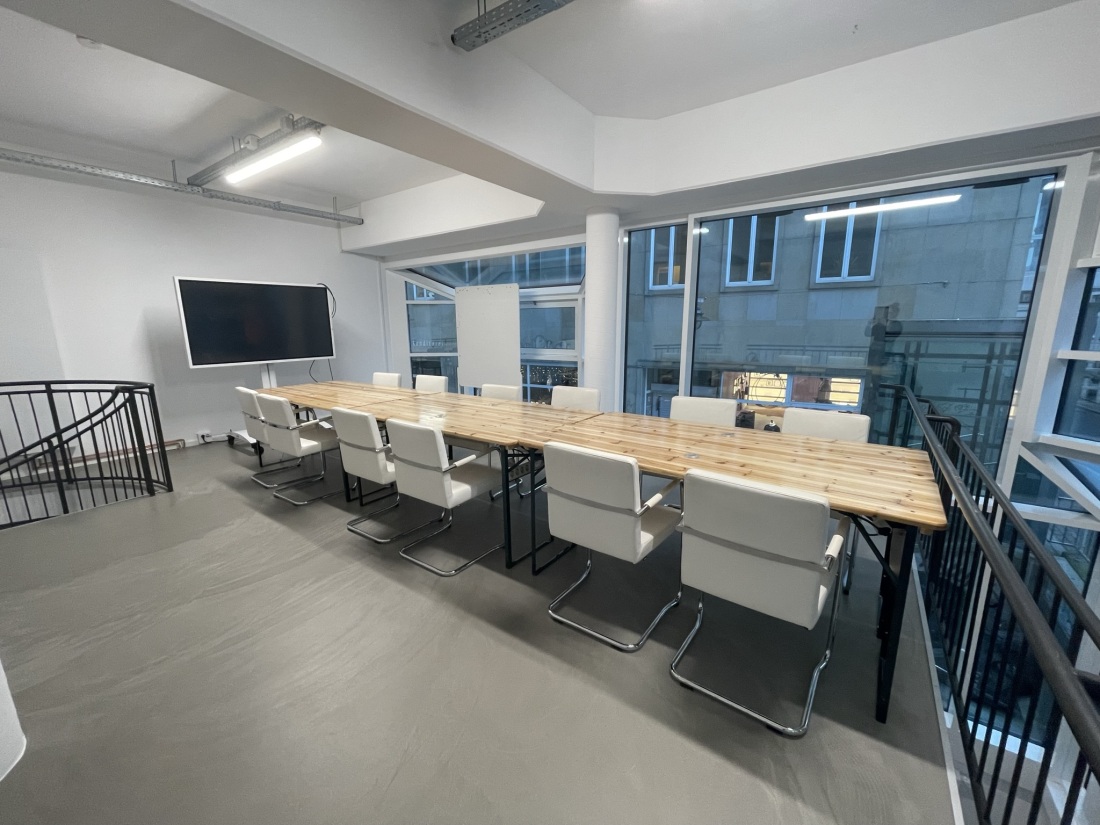 Room Liemar (Archbishop from 1072-1101):
6 persons seated at table
10 people seated in a row
up to 20 people standing
equipped with a digital whiteboard for flexible work
power available at each seat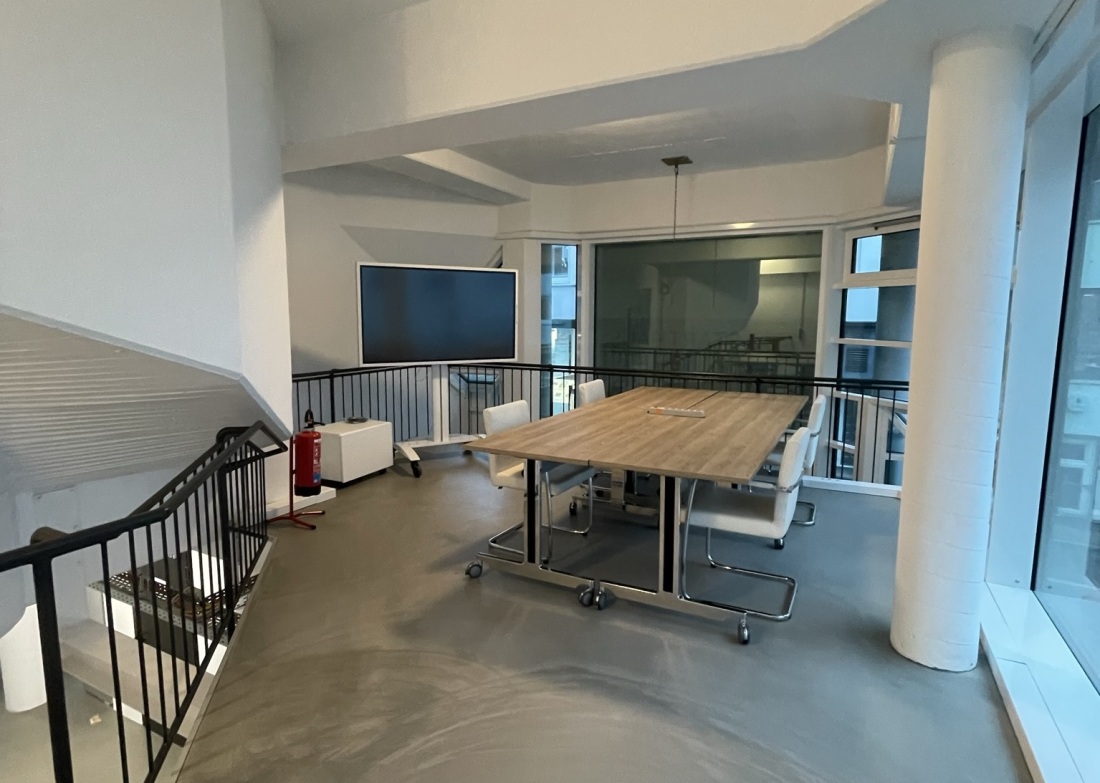 With the BAB LAB we have the chance to offer various players from both the Bremen start-up scene and SMEs a centrally located venue for training, workshops, events. We also welcome stakeholders from the housing sector.
Interested in making a reservation?
Please provide us with the following information upon request:
Occasion
Contact person with contact details (E-mail address and telephone number)
Date
Time including admission time
Number of participants
Room request
Requirements

of the room
Technical requirements

Accessibility requirements (Yes/No)
Other wishes
Do you have any questions about the BAB LAB or would you like to make a booking directly?
Then contact the BAB team VUMS (Events, Corporate Communications, Marketing and Social Media):
Tel: +49 (0) 421 9600 382
Mail: kommunikation@bab-bremen.de
Data protection information:
For the purpose of booking and planning room availability, we process your personal data. The legal basis for this is Art. 6 para. I lit. f) DSGVO. This allows us to enable you to use the premises. You can find more information on data processing here.