17 July 2023
-
Diana Bluhm
Aiming high: Start-ups take off with the incubator ESA BIC Northern Germany
ESA BIC Northern Germany
An interview with Inge Heydt from the Starthaus Bremen & Bremerhaven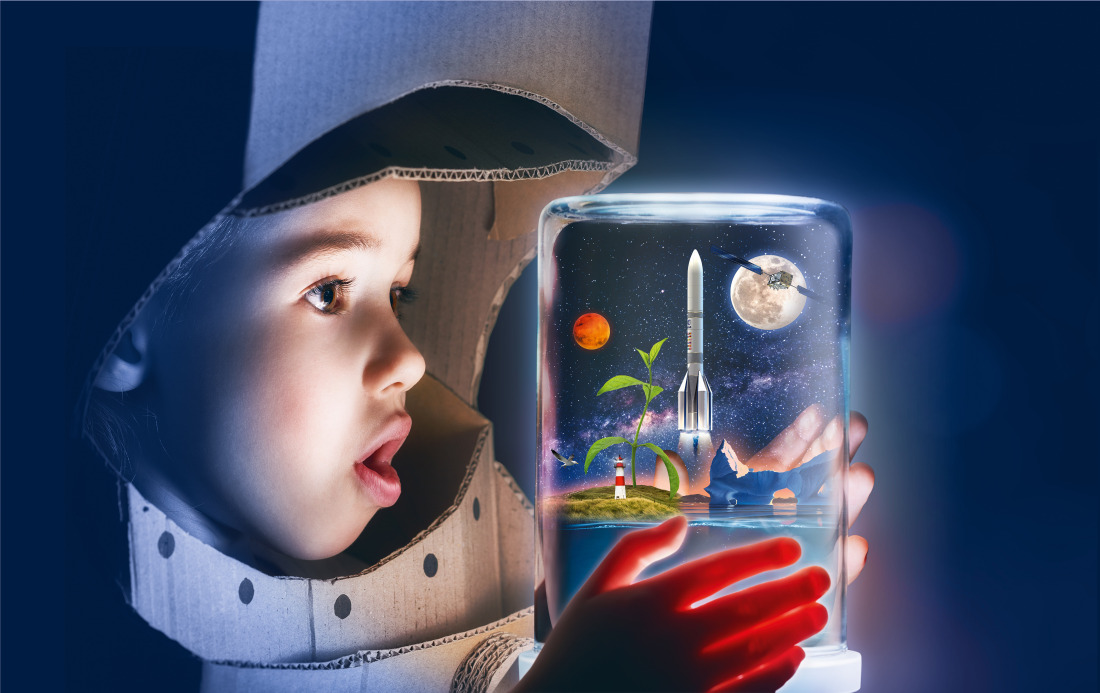 Inventing or researching something that is sent into space by rocket: What sounds like a dream becomes a reality with the space incubator ESA BIC Northern Germany. And not only for teams from the aerospace industry. We talked to Inge Heydt from the Starthaus Bremen & Bremerhaven and learned that both space ideas are used on Earth and ideas from other industries can drive aerospace forward.
'How does the new get into the world?'
Inge Heydt grew up in the Munich area, also a hotspot for technical innovations in the aerospace industry. 'Many of my classmates came from tech families in the industry. That naturally aroused my curiosity, so I was able to gain exciting insights at a very early age,' the start-up consultant says today. She moved to Bremen for her studies - and has stayed. 'Bremen is also an agile city that is constantly reinventing itself in many fields, is open and offers many opportunities, I like that.' She brought her professional experience from various sectors, such as science, (maritime) logistics, trade or even the construction sector, with her to the Starthaus in autumn 2021.
'How important, great developments reach the market, establish themselves and become effective,' these questions have been driving Inge for many years. And working out or sharpening this path together with the teams and companies is what excites her again and again. 'The start-up teams mostly come from technical development. Through my experience in different industries and company forms, I can often provide them with different perspectives that help to align their strategy and approaches in a more targeted way. For example, I help them answer questions about customer acquisition or business models that should bring sustainable economic success.'
At Starthaus, Inge is responsible for the incubation programme ESA BIC Northern Germany. She supports and accompanies start-ups that use technologies from the space industry, such as satellite data, navigation or patents, in order to use them for their innovations in the fields of logistics, maritime applications, robotics, telecommunications, materials or agriculture. Here, the space reference goes far beyond the classic satellites or rocket science. Inge accompanies start-up teams in finalising their products until they are ready for the market, in shaping the market entry, in opening up financing opportunities and, simultaneously, in accompanying the growth of the young company.
ESA BIC in Bremen
The space incubator ESA BIC Northern Germany 2019 originated in Bremen. As the title reveals, it is not only start-ups from the smallest federal state that are addressed here, but from all over northern Germany. 'Bremen is the central location of the programme. But it has an impact on the entire northern German region,' Inge explains. Bremen is one of the most renowned aerospace locations in Europe. Aviaspace Bremen e. V. is a network of committed companies and application-oriented research institutes in Bremen and the surrounding area and acts as a regional trade association for the industry. It implements the aerospace strategy of the state of Bremen.  With the Starthaus as a central contact point for start-ups and Aviaspace, two strong players are present who have created a promising infrastructure for start-ups. In this way, a committed, well-connected and open community has emerged in recent years. 'The nice thing about Bremen is that as a start-up you find your way around pretty easily, you quickly find the right contacts with cool networking events and you feel well looked after not only professionally but also on a human level,' says René Alejandro Cartaya from Blue Orbit Space Systems. They have been part of the space incubator in Bremen as an international team for almost a year now.
'Through the ESA umbrella, we have a close connection to the European aerospace structure, such as market access, marketing and expertise,' Inge points out. ESA is the acronym for the European Space Agency, with 22 member states. It has several Business Incubation Centres (BICs) in Europe, four of them are located in Germany.
More than rockets and satellites
But the programme in Bremen is not just for start-ups from the aerospace sector. 'With the incubator, we address people who want to bring their ideas with a connection to aerospace to the market,' Inge describes the basic requirement. 'These can be young companies from sectors such as navigation, earth observation, sensor technology, health, but above all sustainability.' After all, everything that we would need in space or on other planets in the future could also allow us to live more sustainably on Earth today. 'Topics such as vertical farming, i.e. agriculture on a few square metres but on several floors, is not only important in space, but is already an approach with which food can be produced in a more resource-efficient way.' Cross-cutting topics such as artificial intelligence, data security, process optimisation and quantum technology are also suitable candidates to transfer to the space industry.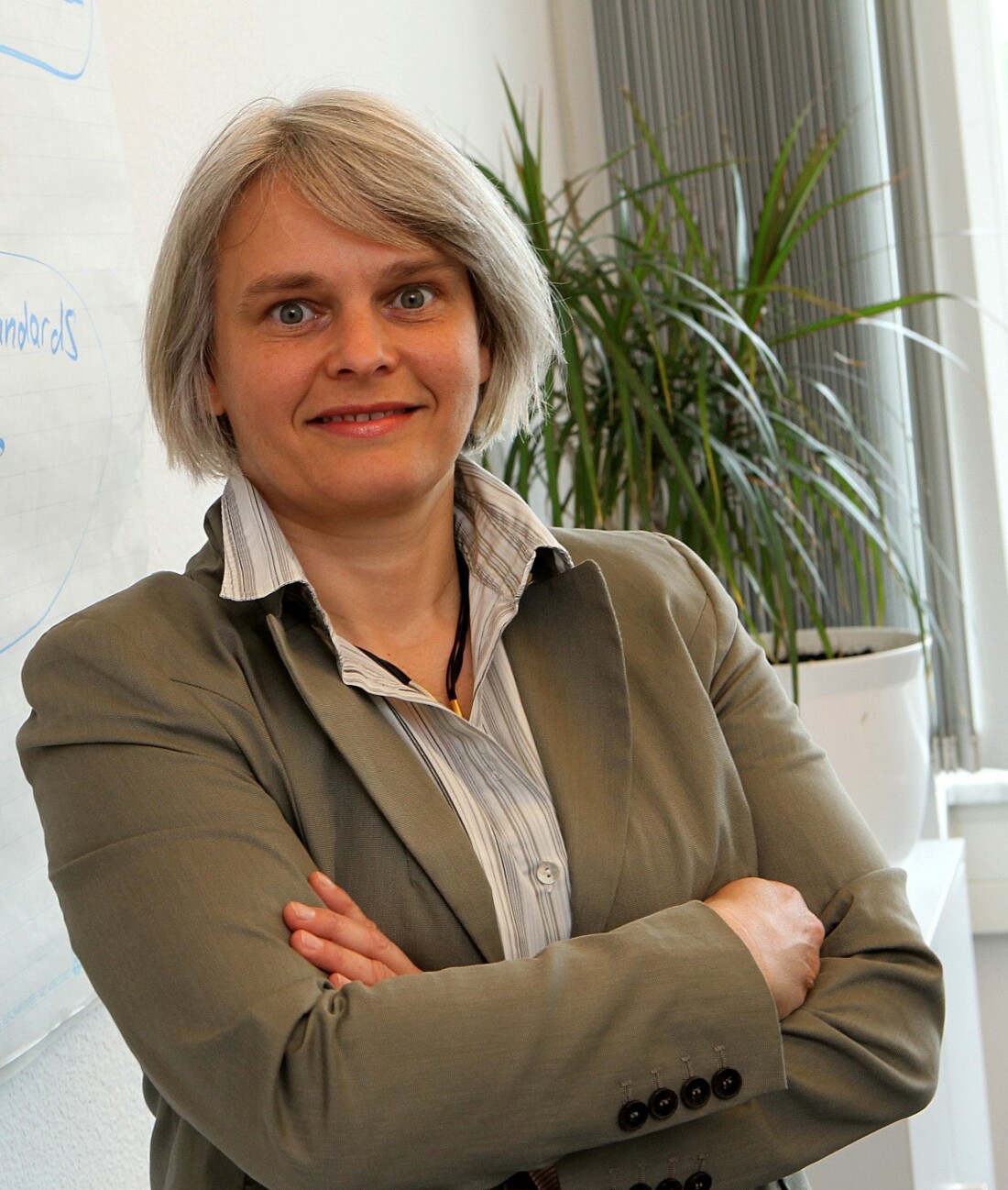 Simply apply for the aerospace incubator
Interested start-ups can apply at three specific dates per year. You can find the next application deadline here on the Starthaus website. 'We are there to advise from the idea to the application,' Inge promises. 'That's why there are trainings and workshops from about eight to ten weeks before each deadline, where we prepare those interested in the best possible way for the application.' In addition to tips on how to apply, the applicants receive all the information they need about the further course of the programme and its benefits.
After the application, a two-stage selection process takes place. On the one hand, the application is formally checked and on the other hand, the start-up has to present itself and its business idea in a pitch and a subsequent interview. 'The great thing about the incubator is that we can support the start-ups very individually for 12 to 24 months,' Inge enthuses. 'The benchmark is: what does the start-up need? And trainings, coaching, individual events and the networking activities are tailored exactly to these requirements.' Everything as needed, as the prerequisites and industries of the participants vary greatly and all should be accompanied in the best possible way on the path to market entry. Market fit, team support, financing, investor talks or solving technical challenges are just some of the areas in which the start-ups are coached. In addition to individual professional input, there is also financial support in the incubation programme. ESA and Bremen support the start-ups with a total of 50,000 euros.
Individual support from the Starthaus
Since her first day at the Starthaus Bremen & Bremerhaven, Inge has accompanied the start-ups from ESA BIC Northern Germany. She is a sparring partner and accompanies them individually according to their different needs. 'I am a coach for the individual teams, organise workshops or give them myself,' says Inge, describing her varied day-to-day work. The start-ups receive feedback at different stages. Inge also accompanies them closely through the ups and downs of research. Her years of experience are a great advantage here. 'It is not exclusively about professional development or research. Building, developing and stabilising the teams is also an important task that I enjoy incredibly much.'
In the meantime, there are already some alumni of the space incubator. We have already introduced some of them to you in this article (in German). For example, the Valispace team has developed web-based software that facilitates collaboration between engineers, internal staff and external companies. Planblue uses modern technology and intelligent software to map the seabed. This imaging is also used in earth observation by satellites. Also this year, the start-up Flucto, among others, successfully completed the incubator. The Bremen-based start-up uses location and time data from space to make the installation of offshore wind farms easier, faster and safer.
'What excites me is the diversity of teams, technologies and topics, as well as being able to contribute to start-ups having an ecosystem here where they can quickly become effective, gain strength and thrive,' Inge sums up. Who is ESA BIC Northern Germany just right for? 'For all those who are thinking about bringing their developments into the world themselves and have the courage to do so. They should make contacts in the scene as early as possible and find out about the ESA BIC incubator in the Starthaus and discuss the opportunities with us.'
About ESA BIC Northern Germany
The Incubation Centre of the European Space Agency in Northern Germany (ESA BIC Northern Germany) is headquartered jointly with the Bremen aeronautics and space industries association AviaSpace Bremen at the BITZ, the largest innovation and technology centre for high-tech companies and startups in Bremen. The ESA BIC Northern Germany brings new startup opportunities to the region and thus strengthens the aeronautics and space sector in the German federal state of Bremen. AviaSpace Bremen supports the incubatees with its network, public relations work and targeted coaching not only during the incubation period, but also afterwards as alumni. Starthaus is the central point of contact in the Bremen startup ecosystem and supports the startups on all issues relating to business development and financing. The ESA BIC Northern Germany is managed by Anwendungszentrum GmbH Oberpfaffenhofen (AZO), an international networking and branding company for the European space programmes that also manages ESA BIC Bavaria with three locations in southern Germany.
Since 2021, ESA BIC Northern Germany has also been offering its service to space-related startups in Schleswig-Holstein. The Technikzentrum Lübeck with GATEWAY49, AviaSpace Bremen and AZO jointly operate this extension of ESA BIC Northern Germany. There are also plans to extend ESA BIC Northern Germany to the northern German federal states of Hamburg, Lower Saxony, Mecklenburg-Western Pomerania and Berlin-Brandenburg.
Interested in the space incubator ESA BIC Northern Germany or in a start-up in general? Feel free to send us an email at info@starthaus-bremen.de or call us at +49 (0)421 9600 372.
Success Stories
Startups
25 September 2023
How start-ups set themselves up for financial security
Financial problems have brought some start-ups to an early end. No wonder, given the abundance of issues that start-up founders have to deal with. After all, a good idea is not enough for success. The topic of finances is a constant companion along the way and can pose major challenges. We have summarised some information and tips for you.
Read the tips
Startups
1 September 2023
How start-ups achieve product market fit
Great business idea, investment secured, great team and still failed? Several factors are important for the success of a start-up. In this article, we look at the product market fit of your business idea and give tips on how to avoid the most common mistakes in your start-up.
See our tips
Startups
3 August 2023
Focus on your product development
Even the best product is no use: If customers don't understand it, find it appealing or can't use it, your start-up is doomed to failure. Good news: You can work on your product strategy and development. We'll show you how it works.
Read the tipps