Company succession in the state of Bremen
Everything important at a glance - for business successors and transferors
Step-by-step to your own company. Starting a business can also result from a company succession. Do you want to know how a company succession can run smoothly? Are you interested in a company where the succession is currently being discussed? Do you want to retire and put your company into good hands? Then look here for a first overview covering all aspects of company succession.
Start-up vs. succession
It is by no means easier to take over an existing company than to start a new one. Both paths offer their incentives. Whether you want to start a new business or take over an existing one: You are start-ups and need to be clear about your qualifications, goals and requirements. Both in the case of a takeover and in the case of a start-up, it helps to sort out your thoughts and put them down on paper.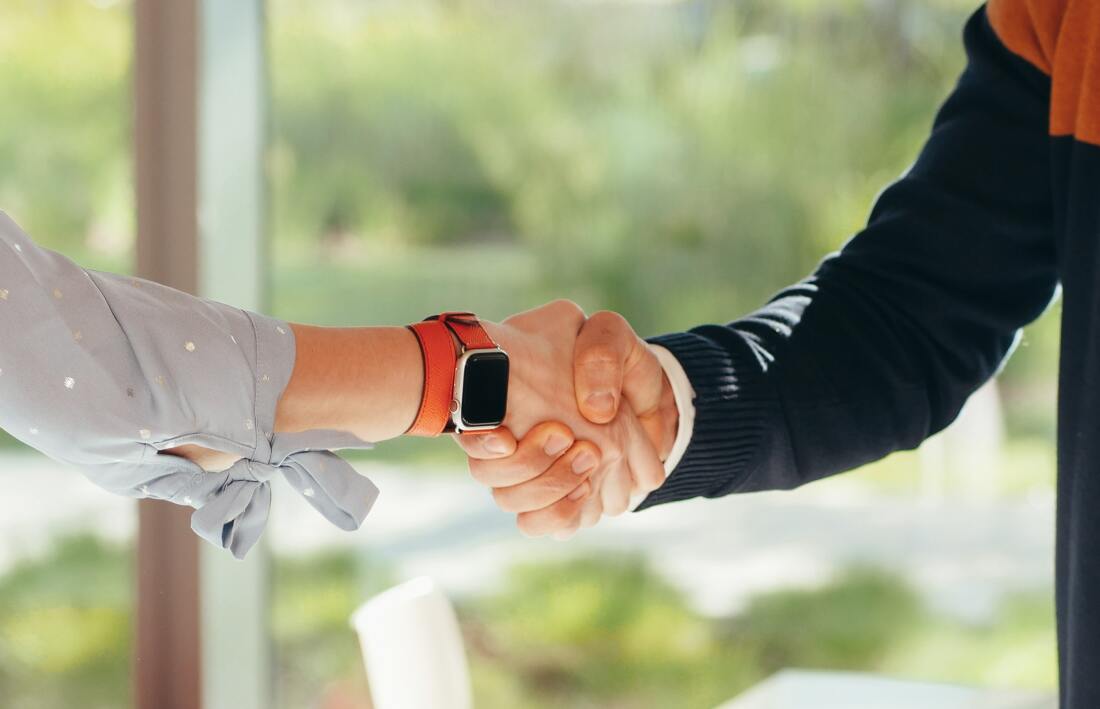 Anyone who wants to take on the special challenge of company succession can get initial advice from the Starthaus Bremen and Bremerhaven and further information about funding opportunities as well as other network partners who are active in the field.
In our overview we look at the different roles in the process of company succession.
Wanted and found?
An important point when you want to take over a company. It should fit you and vice versa you should fit the company. Therefore, ask yourself:
In which sector should the company be?
Where should it be located?
How much am I willing to spend, i.e. how much does the company cost?
How big should the company be?
These questions will help you to get a picture of how you envision your future business.
Business plan? Yes, of course!
Whether you want to take over your parents' business or a foreign one: Check your successor qualities. Only then, you will have a good chance of being accepted as a successor by established employees, clients and suppliers.
As you are in the process of succession, it is important that you deal with the current situation of the company and, based on this, incorporate your ideas in the target situation and thus outline the further development of the company.
Helpful questions can be:
How well do you know the company you want to take over?
Which company goals should be pursued and how will they change in comparison to the existing ones?
What new directions do you have in mind?
Who will support you in tax, legal, insurance and financing matters?
Can I prepare the business plan on my own, or do I need support?
Where can I get support in preparing the business plan?
Our business plan template provides an initial orientation. For further structuring and information, check out the links below.
Do you have the necessary change? This is how to secure it!
A succession is always dependent on your financial means. Therefore, the initial question: "How much should the business cost?" is one of the crucial questions when looking for a business.
Ask yourself:
What do you want to invest?
How much equity do you have?
How do I determine the purchase price?
How do I properly value the company I am interested in?
Get adequate advice and take a look at the various funding opportunities available to start-ups and business successors.
The advisors at Starthaus and BAB can help you here. From start-up advice and various start-up loans to possible equity capital, there are a variety of funding opportunities available to you that can also be considered for company succession and which we will examine together with you.
Thinking about tomorrow earlier.
As an entrepreneur, it is not always easy to face the question of what will become of the company when you no longer want to or can manage it yourself. That's why it's smart to deal with the issue of succession early on. So, independently of your handover plans, draw up an emergency plan at an early stage, which, by the way, is also very important for banks. After all, prevention is better than cure. You should plan a lot of time for the handover process, which we outline below; a period of about five years is often mentioned. Especially the search for the right successor can take a long time.
So formulate the goals associated with the succession and, ideally, develop a takeover strategy together with the successor. Together you can set out your roadmap and tailor your goals to each other. Consider when to inform staff and business partners and plan this carefully.
Helping at your side.
The advisors in the Startthaus and at the BAB can help you here and check the funding offers with you. Together with our network in the state of Bremen, we can always direct you to the right place. We are in close contact with the chambers of commerce, among others.
Company succession is a complex topic. It is important to get to grips with the idea of handing over the business at an early stage and to position oneself well. At the same time, the successors need step-by-step intensive preparation for their major goal. Here, the experts of the BAB as well as those from the Starthaus are available. Take advantage of this expertise and support.
It is also worth taking a look at the business succession wiki. Click here for the wiki.